What you'll do / Itinerary / Activities
You have the choice between a pre-planned fixed Itinerary (from $3,950/person) OR to customize your own itinerary from $250/night
Fixed Itinerary
Day 1
2pm: Check-in to the Man Ex villa. Upon arrival at the Man Expeditions Villa, you will be welcomed by a member from our team. Relax for the remainder of the day.
7pm: Chef prepared dinner in villa (included for groups of 4 or larger)
Day 2
10am: Food tour (Full day) – Experience South Africa's local favourited drinks, foods, deserts, gourmet coffees, scrumptious treats and snacks....
7pm: Dinner tonight will be at a restaurant of your choice (not included. Everyone to pay their own bill. Approx. $15- 25/person excluding drinks)
Day 3
10am: Penguin kayak: Kayak with wild African penguins.
7pm: Chef prepared dinner in villa (included for groups of 4 or larger)
Day 4
10am: Wine tour (Full day) – You will visit 3 of our favourite vineyards in Cape Town (lunch included)
7pm: Dinner: Surprise dinner out at one of our favourite local hot spots. Enjoy cuisine from all African counties served with live colourful entertainment. (Dinner is included, drinks not included) – Only included for groups of 4 or larger.
Day 5
9am: Check-out and transfer to Cape Town airport. You may want to extend your trip with one of these two great options
CUSTOMIZED ITINERARY
Customize your own itinerary: Once you have decided who from the group chat you want to travel with, you can then all decide together what activities you want to do from the options listed below as well as the amount of days you want to spend in Cape Town. Prices start from $250/person/day for a minimum of 5 days.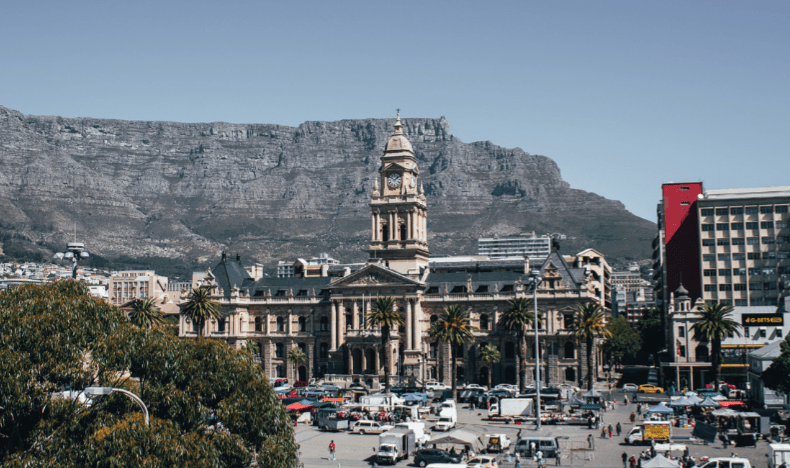 Wine Tour (Full Day)
Duration: 7 hours We encourage both
We encourage both wine connoisseur and novice alike, to have a good time and a well informative overview of the wine making traditions that is uniquely South African. This is an ideal day trip for wine lovers as well as anyone who can appreciate the Constantia Valley's history dating back to 1685. Our guests can expect to visit between, 3 to 4 wine estates (4th time permitting) and they will taste anything between 4-7 wines per estate. Lunch is included with a glass of wine.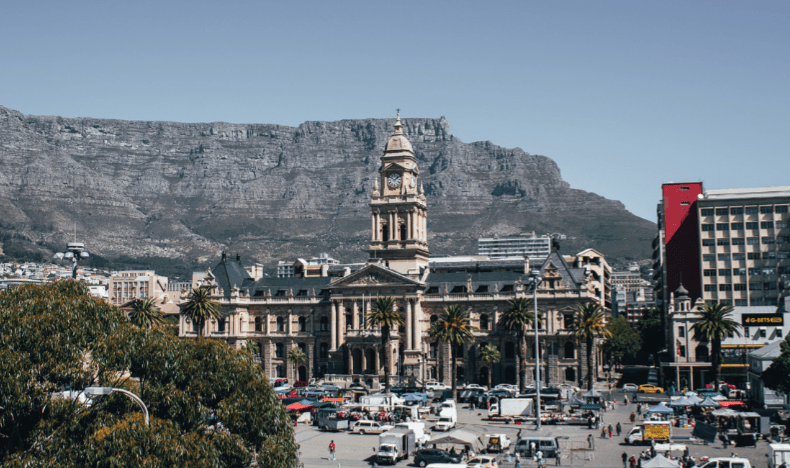 A Taste Of Africa Food Tour
Duration: 5 hours
Our small tour experiences are designed to connect our guests with unique, local foods and the chefs who prepare them. We will sample a variety of African inspired cuisine mixed with some of the best local culinary delights.

• Enjoy the multicultural city as we walk from stop to stop as we taste foods from East and South Africa
• Indulge from Ethiopia's best platter, Africa's must try carbs, local craft alcohol and deserts.
• As we walk through the city enjoy its architectural styles and art influences. Great for photography.
• Get to meet the locals who is responsible for the inner city's culinary scenes.
• Avoiding the tourist traps we give you a personal look at the city's history and how history influenced our food scene.
• 4 food & drink stops. All tastings are included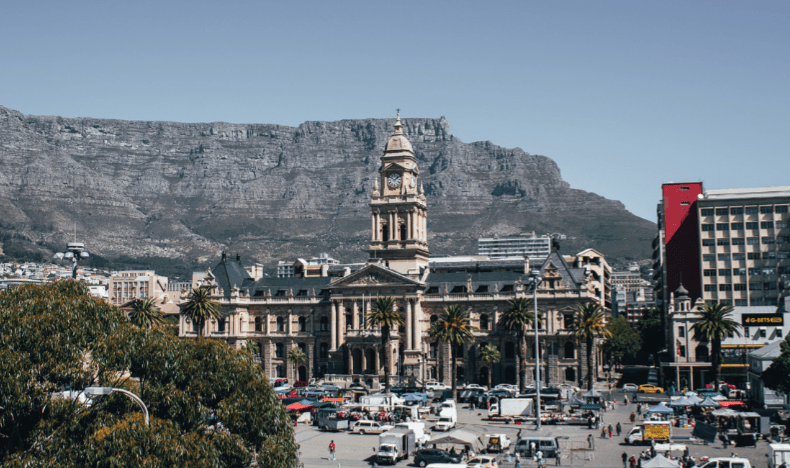 Kayak with wild penguins
Duration: 2 hours
Take our 2 hour guided tour on very stable double kayaks and paddle the warm waters of False Bay and we will show you wonderful things on our visit to the penguins at Boulders Beach. No experience is required and reasonably fit, able-bodied people can do it.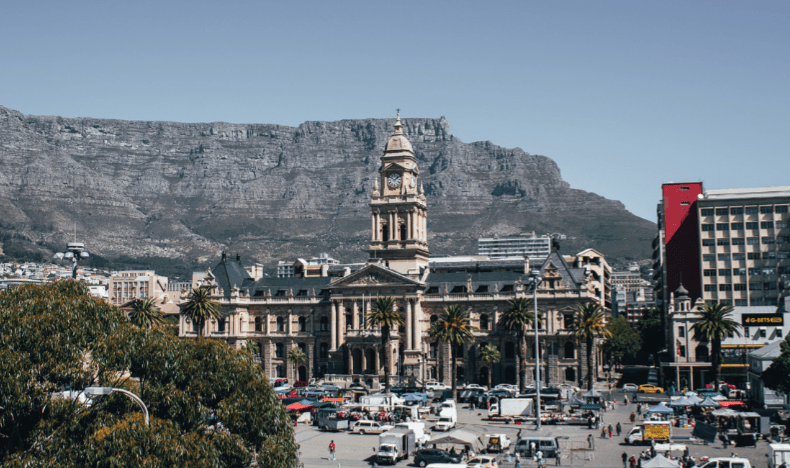 Afternoon City Orientation tour
Duration: 4-5 hours
Distance from Villa: within a 8km radius
This is a short tour to let you understand the different areas of the city, and orientation to where you are placed in it all. From the Villa we have some of the best views over the city and Table Mountain. The orientation tour is to learn more about the inner city, and a walk through to see sights as: Castle of Good Hope, City Hall, the vibey Long street, District Six Museum, National Parliament and many more depending on interest.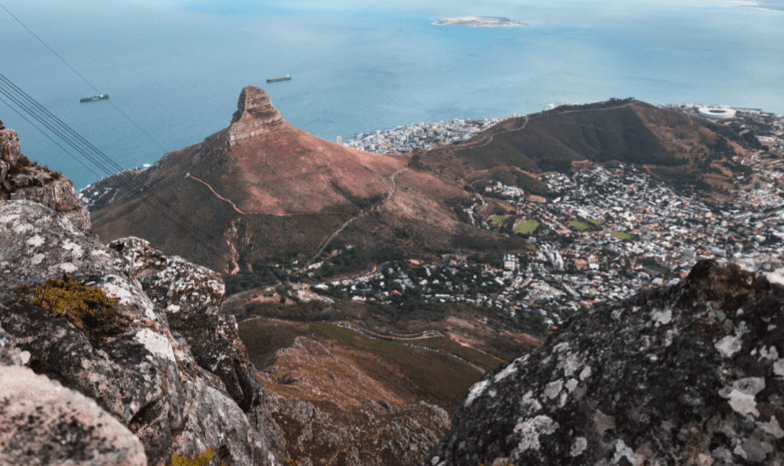 Table Mountain
Duration: 5 minutes to the top with a cable car
Distance from Villa: 600m walk / 2km car ride
*Weather dependent
Cape Town most famous attraction stands 1086m (3500 ft) tall. It's a 5 minute areal cable car ride to the top, and you can spend as much time as you want, or hike up the mountain to the top can take up to 2 hours. It is a moderate to strenuous hike, depending on the route. Spectacular view over the city, Table Bay & Robben Island, beaches to the west and other mountains of the Cape Peninsula.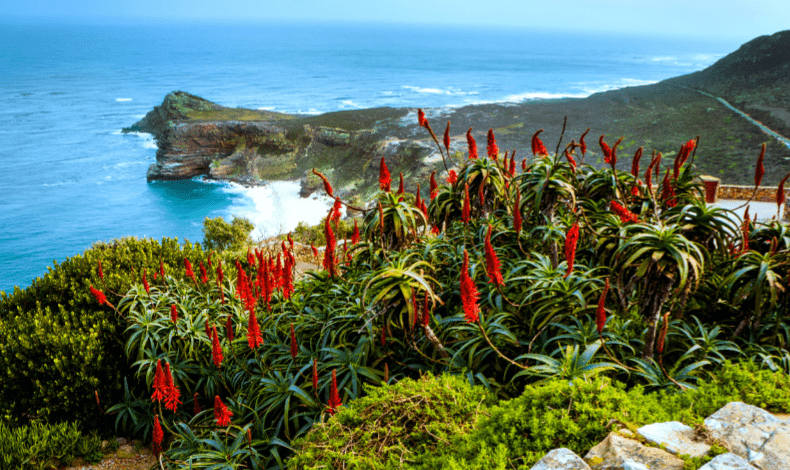 Cape Peninsula Tour
Duration: Full day
Distance from Villa: +/- 70km round trip
Discover the Peninsula of the Cape on a scenic route alone the famous Chapman's Peak drive towards Cape of Good Hope Nature Reserve & Cape Point. This is the southern most tip of Africa where the Indian Ocean meets the Atlantic Ocean. Take strolls through Boulders Beach, home of the African Penquin, and stop in fisher towns on your way back, Kalk Bay and Simons Town, where a fur seal always awaits.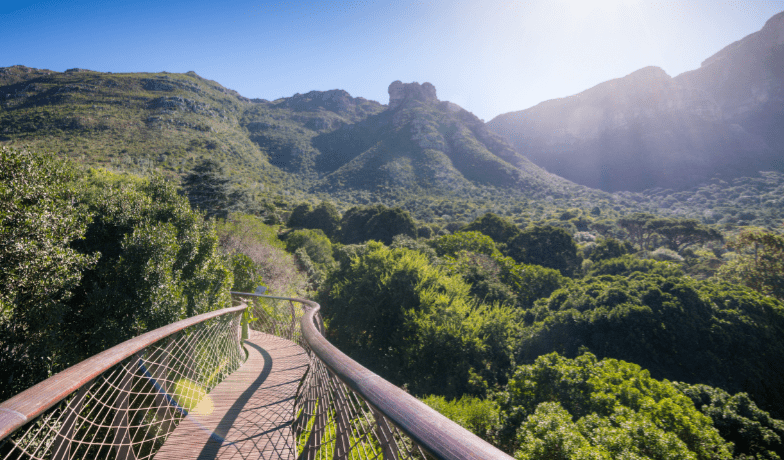 Kirstenbosch National Botanical Gardens
Duration: Half day
Distance from Villa: 12km round trip
Time: Open 8am – 7pm in summer and 8am – 6pm in winter.
Nestled at the eastern foot of Table Mountain lies the 528 hectares (1300 acres) garden, it's acclaimed one of the great gardens of the world. It covers five of the 6 different biomes of South Africa and was created in 1913. You can choose a guided tour, or just stroll along the gardens at your own leisure.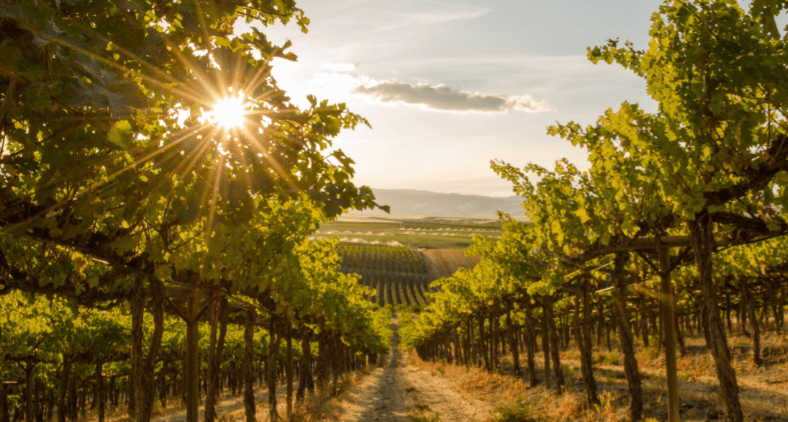 Constantia Wine Region tour
Duration: Morning trip / half day
Distance from Villa: 20 km round trip
Constantia Valley Wine region was found in 1685 by Simon van der Stel. This makes it the oldest wine region in South Africa, and one of the first and finest examples of Cape Dutch architecture. You can visit up to 8 wine estates that offer award winning wines that benefit from the cool sea breezes blowing across False Bay just a few kilometers away.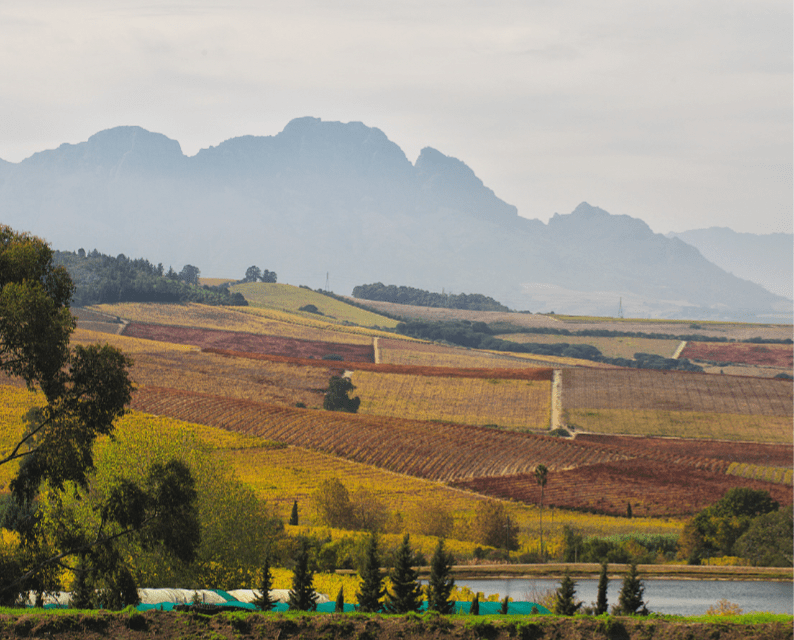 Stellenbosch & Franschhoek Wine Tour
Duration: Full Day
Distance from Villa: +/- 180 km round trip
This tour is a wonderful day out to see some of South Africa's most famous wine estates. If you are not a wine drinker, you can opt for beer or gin tasting as well. Or just a culinary experience of fine restaurants and countryside. The areas are rich in history where you can visit the Huguenot Memorial Museum that honor the French settlers who arrived in the 17th / 18th centuries, or enjoy the Cape Dutch architecture. The vibey University town Stellenbosch are surrounded by mountainous nature reserves of Jonkershoek and Simonsberg. The town is famous not only for wine, but cafes, boutiques and art galleries.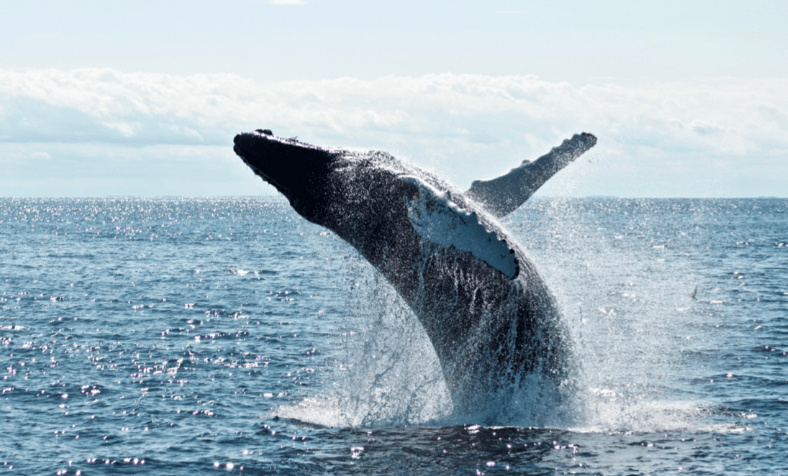 Hermanus Whale Watching
Duration: Full day
Distance from Villa: 200 km round trip
This seaside town southwest of Cape Town, is known for whale-watching. This fisherman's village overlook Walker Bay and is home to the Whale House Museum. Whale watching season is mid-June to mid-November. The beautiful drive through the Hemel en Aarde (heaven and earth) valley, which is also a wine region in its own right. Should you be there for whale season, you can do it by boat or by a scenic flight.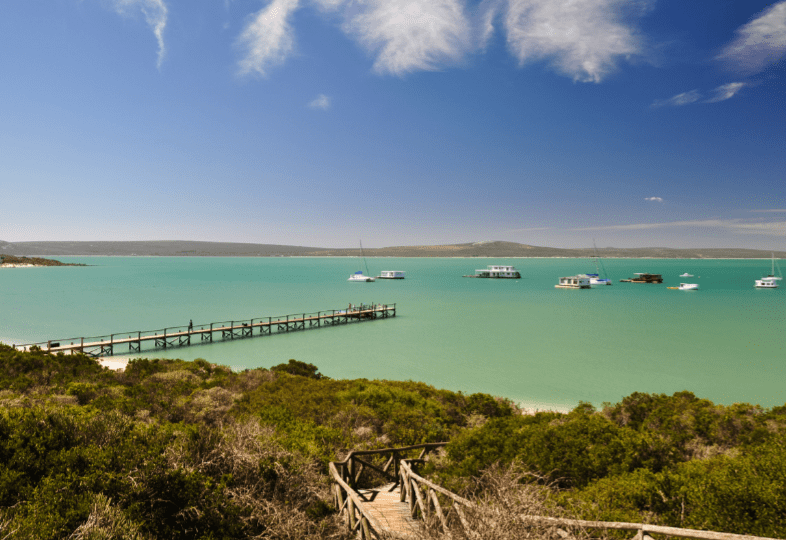 Westcoast Tour includes Darling
Duration: Full day
Distance from Villa: 270 km round trip
A small fisherman's town, Paternoster is one of South Africa's oldest fishing villages. It is known for lobster and white-washed fisherman's cottages. With a remarkable coastline of white boulders and beautiful beaches. A definite favorite to many. Darling is part of the Cape floral region. Home to hundreds of species of flowering plants (season July/August/September). And just outside town, on the Westcoast National Park Langebaan Lagoon which attracts migrating waterbirds, like flamingos and white pelicans.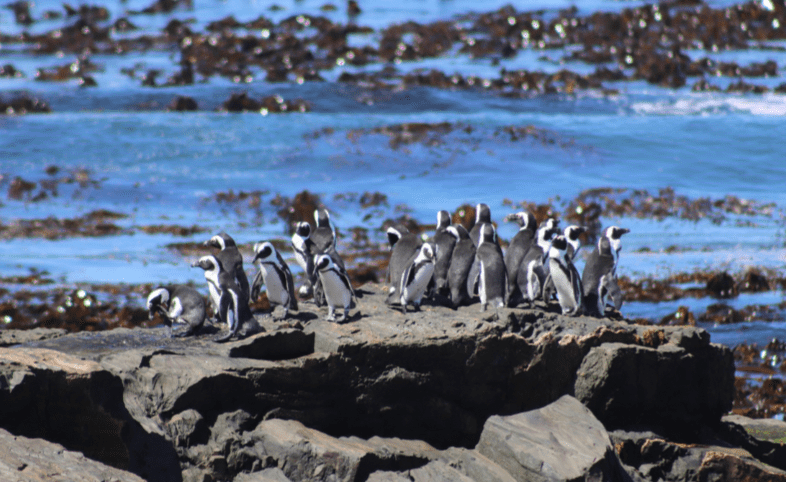 Robben Island Tour
Duration: Half Day
Distance from Villa: 5 km to the boat
Robben Island takes the name of the Dutch word, seals, which directly translate to Seal Island. It was designated as a world heritage site in 1999. It was used as a prison and where people were isolated, banished and exiled for nearly 400 years. It was also used as a post office, a grazing ground and mental hospital. But more likely known for where Nelson Mandela was imprisoned. On a lighter note, it is now also a bird sanctuary and hosts up to 132 bird species.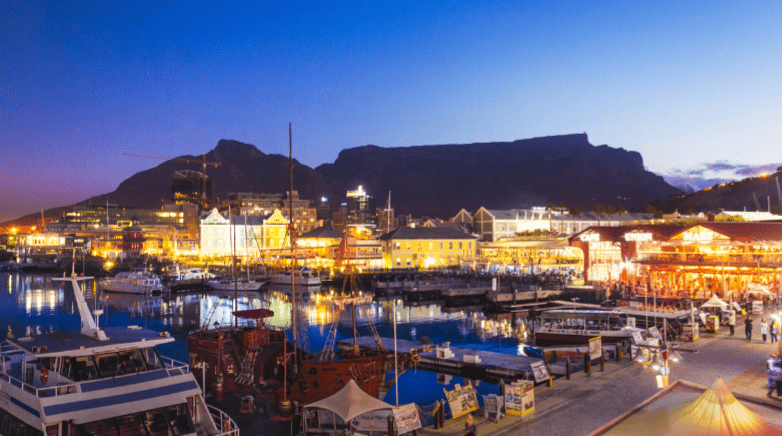 V&A Waterfront Shopping Tour
Duration: Dependent on guests
Distance from Villa: 4,5 km
Play, live, shop, dine and work in this dynamic working harbor. The Waterfront shopping center are packed with heritage, diversity and vibrancy and gets up to 24 million visitors annually. A perfect place to buy a array of gifts from curios to Diamonds. Or to take a ride in the Cape Town Wheel which stands 50m high to have a view over the harbor and city.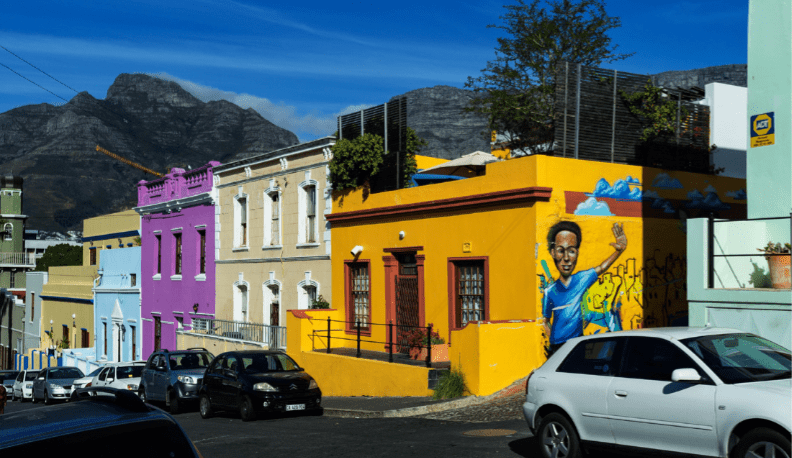 Cape Malay Culinary Experience
Duration: Half day
Distance from the Villa: 2,8 km
Join Gamidah in her family home in the picturesque Bokaap. Learn to make rootis, samosas and a traditional Malay curry. And you get to enjoy the meal yourself followed by traditional sweets. Where after you will take a guided tour of the historical heart of the Bokaap, formally known as Malay Quarter. And see the Nurul Islam Mosque established in 1844, and the distinctive pastel coloured houses at the foot of Signal Hill.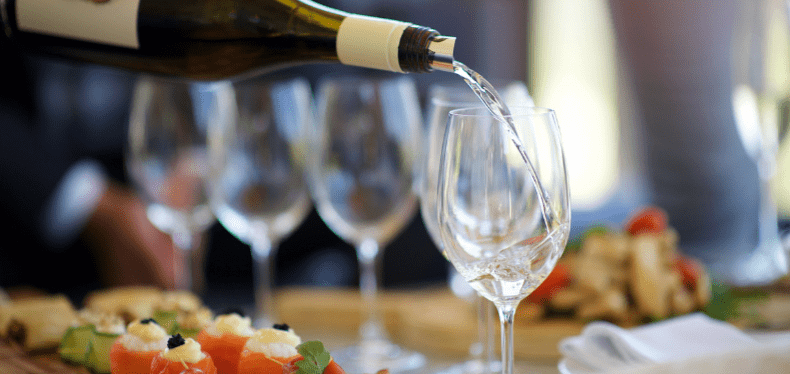 Food & Wine Pairing
Duration: Evening
Location: Hosted in the Villa itself
Be hosted in the villa by South Africa's Doyenne of Food & Wine paring. Be spoiled in the comfort of the villa and looked after by the staff. This interactive experience can start with a cheese and wine tasting, main meals and end it off with a chocolate and wine tasting at the end.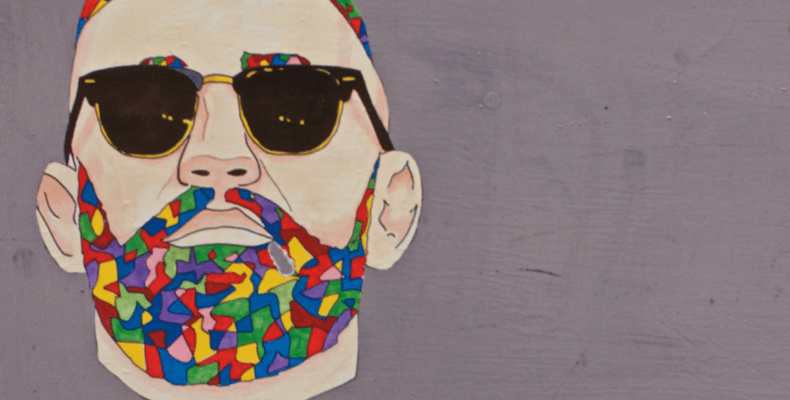 Art tours
Duration: 3-4 hoursf
Distance from Villa: Depends on tour
Depending on your taste in art, you can go on a guided tour through art galleries in the city center or do a walking tour through Woodstock to enjoy the street art and famous Old Biscuit Mill – filled with artistic beauty on every corner. The Woodstock tour let you interact with local artists on a 90 minute walking tour that benefits the local community.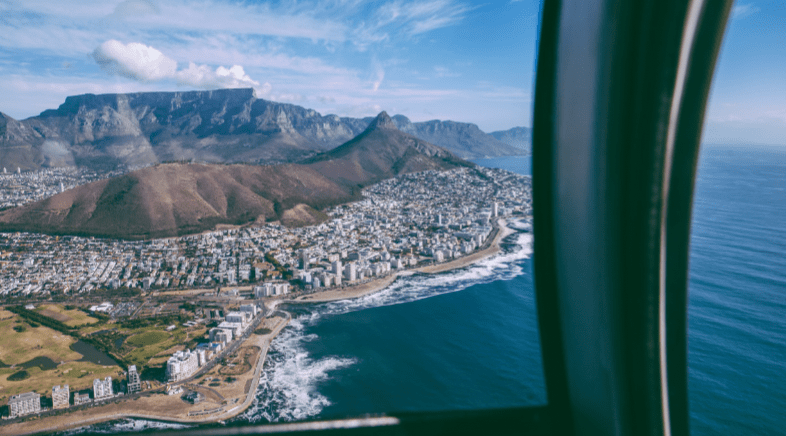 Helicopter ride
Duration: Depends on trip
Distance from Villa: Helicopter pad is 4,5 km from villa
Our helicopter rides can take you either on a scenic tour over Cape Town, or fly you to Franschhoek to have lunch at a wine farm. The choices are ample from a quick flight over the city to a helicopter ride to False Bay, Cape of Good Hope sweeping over Houtbay and the breathtaking Chapman's Peak. Tailor made according to your interest.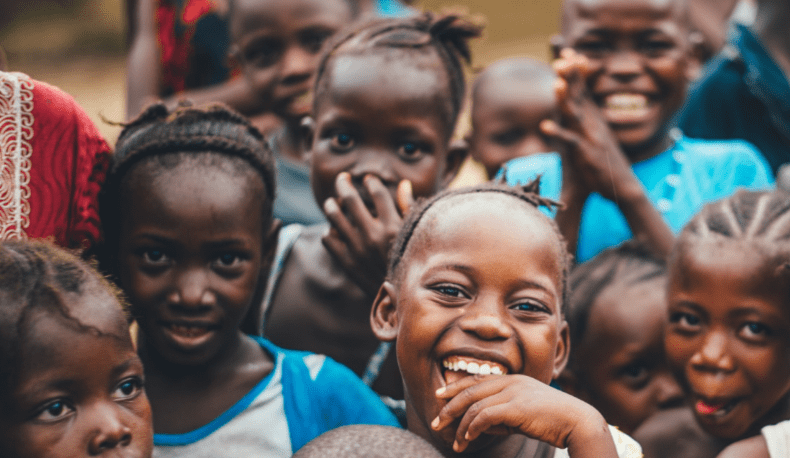 Township Tours
Duration: Half day
Distance from Villa: 22 km round trip
Visit local townships and explore the rich culture South Africa has to offer. These guided tours will give you a insight of local history, learn more about our 11 official languages in South Africa and visit local craft markets to support the people of the townships. These tours bring allot of hope and also enrich not only locals but also visitors to the smiles and hearts of African culture.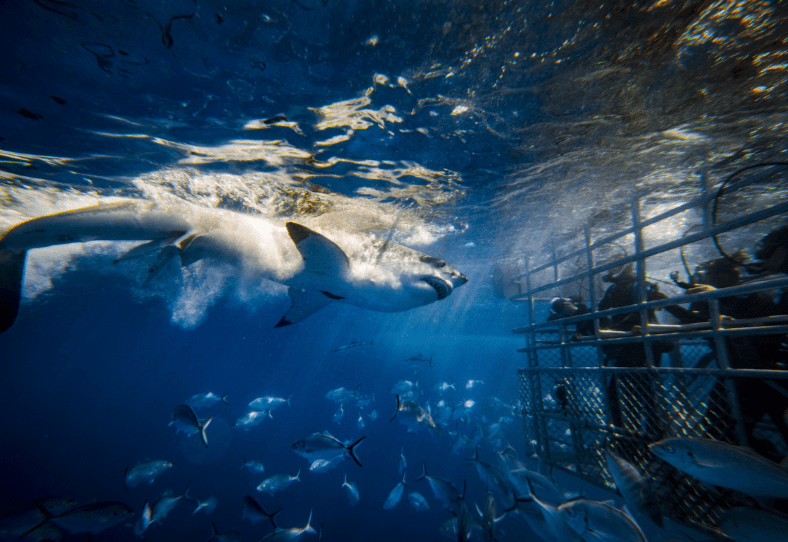 White Shark Cage Diving
Duration: Half Day
Distance from Villa: 230 km round trip
Close to Cape Agalhus, in the town Gansbaai you can visit Dyer Island where your chances of seeing Great White Sharks are very good year round. Whether you a diver or non-diver, you are able to partake in this activity. You might even spot penguins, dolphins and fur seals on your boat trip if you are lucky. The Great White Shark male can grow up to 4 meters with a weight of up to 1100 kg. A light lunch or sandwiches will be served onboard on your way back to shore. And you can be offshore for almost 2 hours, depending on the shark activity.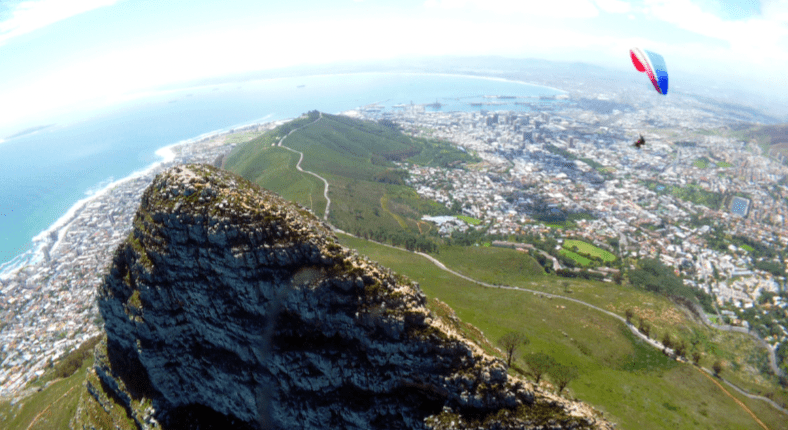 Tandem Paragliding
Duration: Half Day
Distance from Villa: 3 km
*Weather dependent
Paraglide from Lions Head or Signal Hill, as Cape Town is a spectacular sight from above. Flights vary on time, depending on wind and weather conditions, as your safety is always the first priority. But guides push for 30 minutes in the air, to maximize your experience. No experience is necessary, once you airborne, all you need to do is relax, take in the view and take allot of selfies!!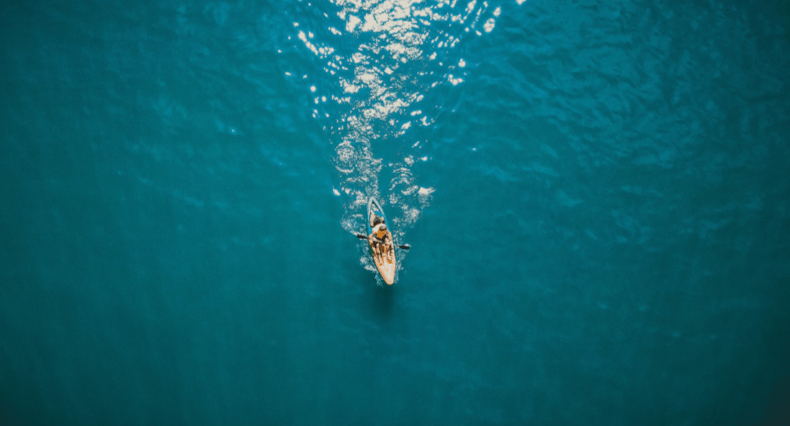 Kayak & Canoe
Duration: Up to 3 hours
Distance from Villa: 5 km
Explore the fresh movements of the Atlantic ocean and possibly catch a glimpse of some local dolphins, whales, seals, penguins and sunfish. It is a unique experience to be on the calm waters with a backdrop view of the city and mountain. A breathtaking photogenic view of Cape Town.No experience needed and almost anyone can join the adventure. This activity can be done from Greenpoint, V&A Waterfront or in Simonstown.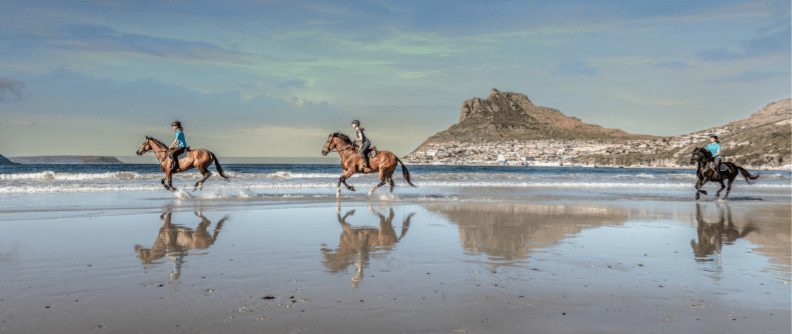 Horse Riding
Duration: 2 hours
Distance from Villa: 40 km round trip
*Weather dependent
At the end of Chapman's Peak, you encounter the long white sandy beach of Noordhoek. For all horse lovers this is a relaxing experience to go on a guided ride all the way to Kommietjie and the lighthouse at Misty Cliffs.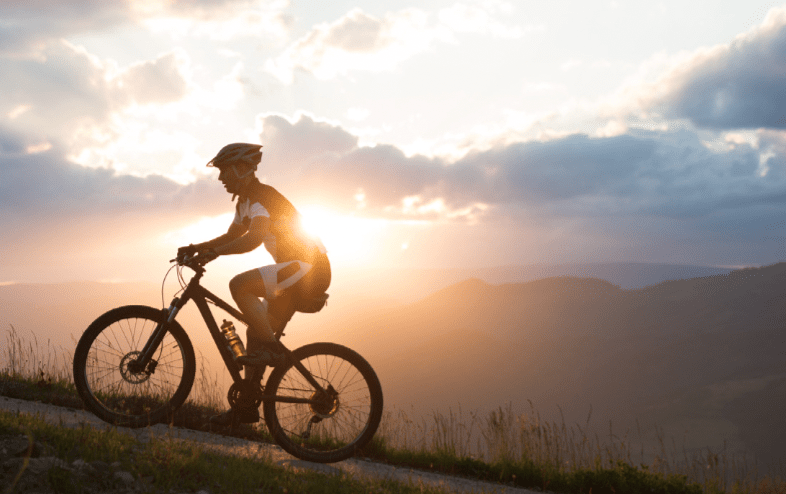 Mountain biking
Duration: Depends on level of fitness
Distance from Villa: Can be done from the villa
*Weather dependent
For the more active and adventurous clients, Cape Town is the King of mountain trails for mountain biking. Explore Table Mountain, Silvermine Nature Reserve or up to 21 mountain bike trails in Cape Town. From beginners to the most extreme. Scenic routes where you can cycle through the fynbos and even spot some wildlife if you lucky.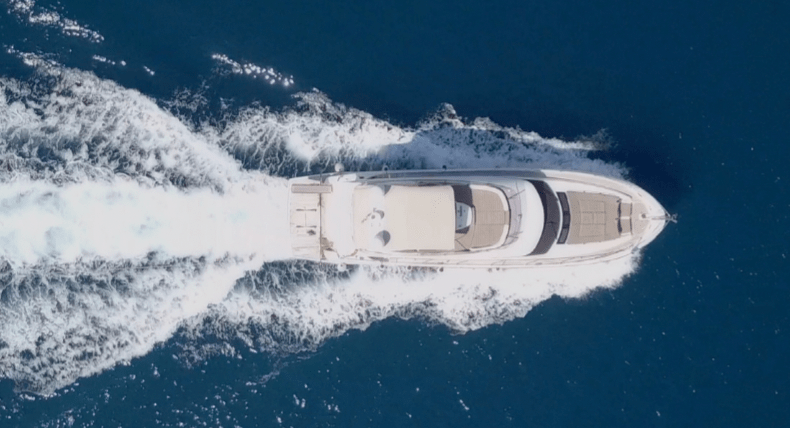 Sundowners on a Yacht
Duration: 3 hours
Distance from Villa: 5 km
Enjoy having sundowner drinks on a private yacht overlooking Table Mountain and the city from the Atlantic Sea. This is a very relaxing experience and you might even spot some dolphins swimming by on your cruise. An all inclusive drinks and snacks will be serves onboard and all you need to do is relax and spend time with family and friends enjoying the spectacular views.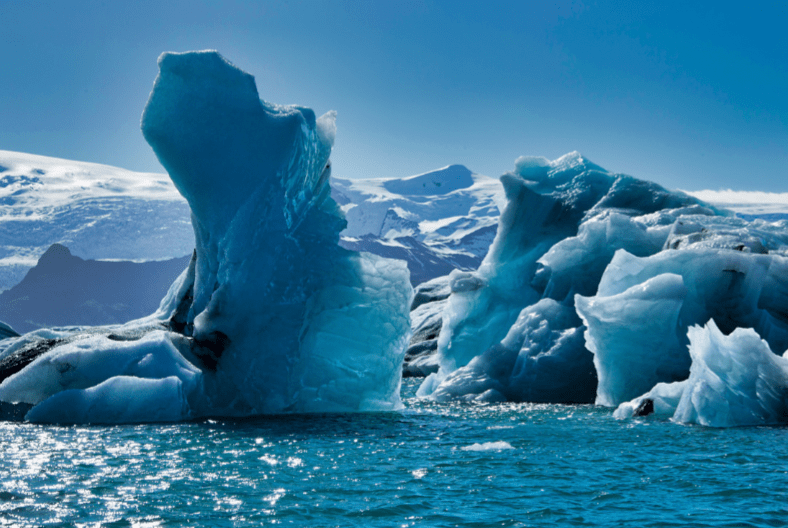 Trip to Antarctica
Duration: 24 hours
Distance from Villa: 4 700km
While you down South already, make use of the opportunity to visit the emperor penguin colonies, hikes across ice sheets, a trip to the South Pole and a day trip to Antartica. A 5 hour flight both ways, with 4 hours on the ground exploring the interior of Antarctica. And ends with a picnic before you head back to Cape Town. This is a once in a lifetime experience, and something you will never forget. Start at the Villa and 24 hours later, you in our care again talking about your experience.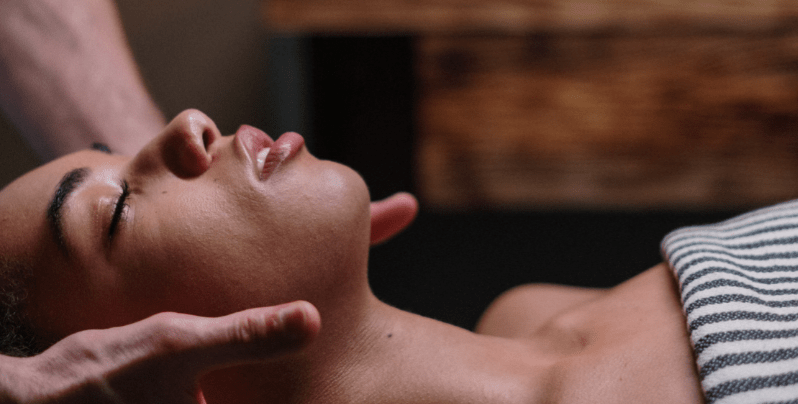 Spa Treatments
Duration: Depends on treatment
Location: Inhouse at the Villa
The Residence by Atzaro – cape town have a wellness Suite, Yoga room and massage room should you decide to have treatments, a personal trainer or a yoga teacher. This can be arranged in advance with the General Manager to discuss your requirements and have a day of leisure at the villa.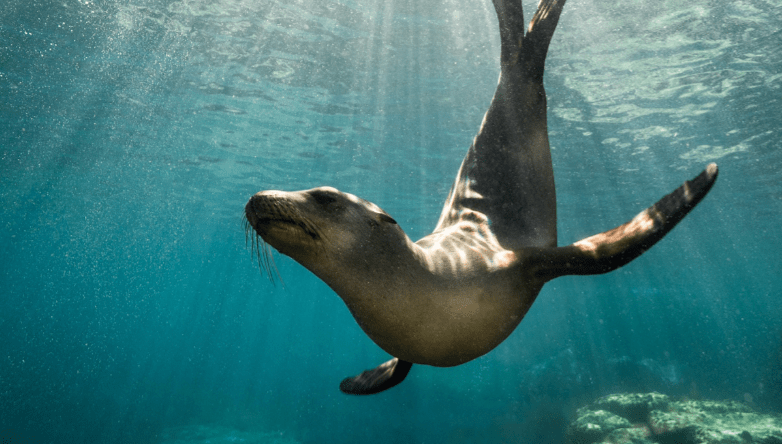 Swim with Fur Seals
Duration: Half Day
Distance from Villa: 20 km round trip
*Weather dependent
Seal snorkeling is one of the top outdoor adventure experiences in Cape Town. This have a age restriction of 18 and your safety always comes first. The Cape Fur Seal is the largest seal weighing between 100-300 kg. They are very friendly and curious under water and enjoy human interaction. They are known as the puppies of the sea.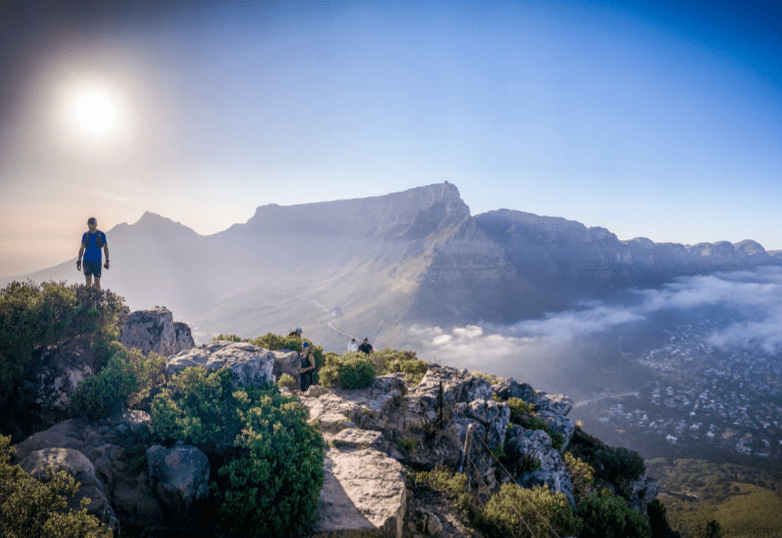 If you are a nature lover, hiking in Cape Town is essential. Spectacular views from all angles and different levels of fitness, there is something for everyone. The most popular hikes in Cape Town are:
Lions Head (2-3 hours)
Table Mountain – Platteklip Gorge (3 hours)
The Pipe Track (4 hours)
Maclear's Beacon (1 hour)
Devil's Peak (4 hours)
Skeleton Gorge (2-4 hours)
Chapman's Peak (2 hours)
Constantia Nek to Kirstenbosch (2 hours)
Accomodations
You accommodations will depend on your budget and the size of you travel group. We have over 20 properties in our Cape Town property portfolio ranging from 2 bed/2bath apartments to 7bed/7bath luxury villas. Once you confirm your deposit, your travel budget, the prefered amount of travellers you want in your group and what you need included on your trip, we will send you a suitable property to review & approve. If this specific property is not available when your travel group is finalized/confirmed then we will accommodate you in a similar property in the same area and the same class. All of our villas are perfectly located close to all the main attractions of Cape Town.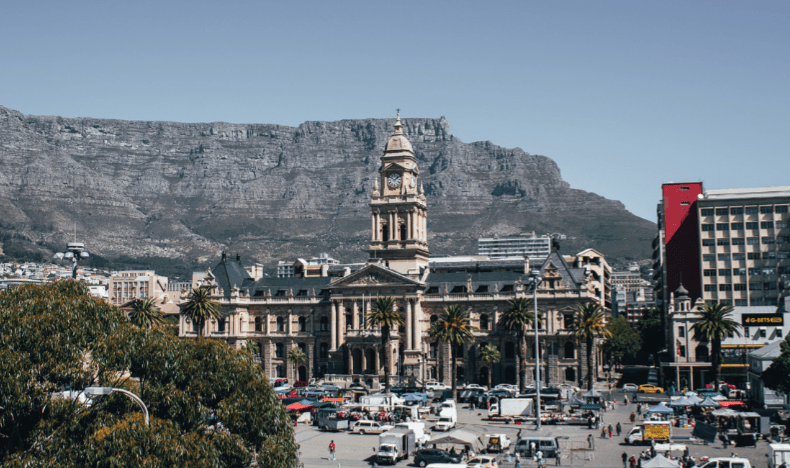 Man Ex Villa Blue: 7 bed/7bath (Costs range from $350-$950/night/person depending pin the size of the group and what is included (i.e. meals, chef, activities etc.)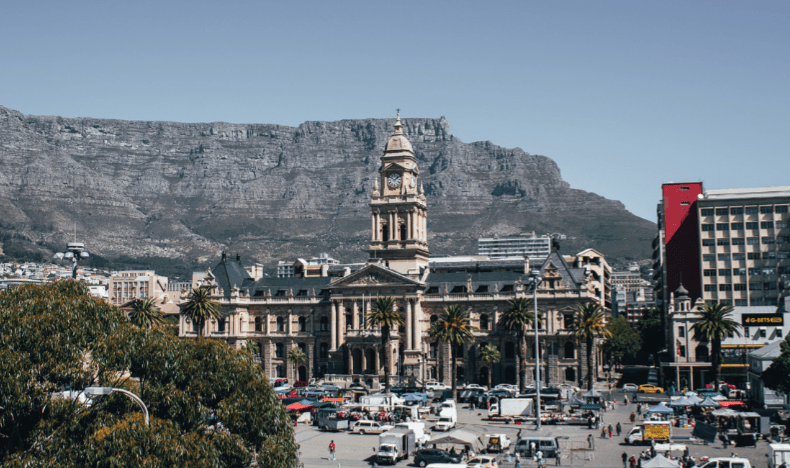 Man Ex Villa Azul: 2 bed/2bath (Costs range from $350-$950/night/person depending pin the size of the group and what is included (i.e. meals, chef, activities etc.)
What's included
Accomodation
5 star luxury villa
Meals
Breakfast x 7 (in villa)
Lunch x 2 (in villa) on designated non-activity days
Dinner x 5 (in villa)
Services
In-house cook
2 Cleaners
Private Laundry service
Transfers
Private airport transfers (only for those arriving on pre-booked group flight)
Local flights
Local group flight departing from Johannesburg or Durban
Activities
Lions Head Guided Sunset Hike
Surprise Scenic Picnic
Table Mountain Guided Hike

International flights.
Travel insurance.
Visa - as per country requirements.
Reviews / Moments from past trips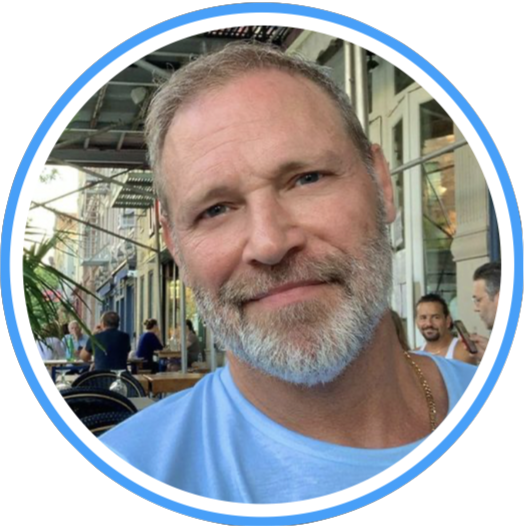 Best trip of my life! The villa is stunning, food was so tasty. Loved the local SOuth African meals cooked by the in-villa cook. We did a bunch of activities but my favourite was the great white shark diving!Feel free to message me on Insta if you have questions @jimnewmannyc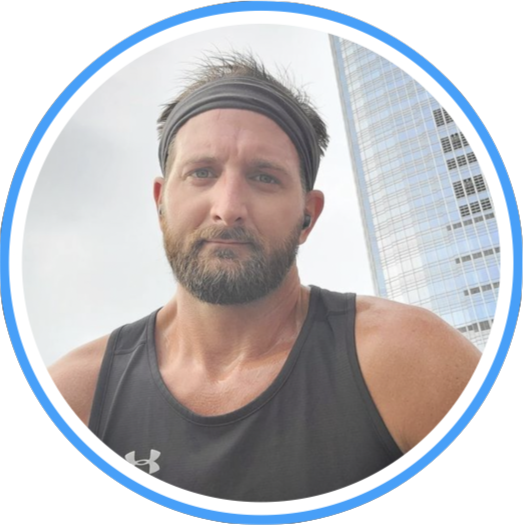 I loved every second of this trip. Very organized and loved how flexible the trip was. This is a must do. Hit me up on IG if you have questions @AlecTroxell.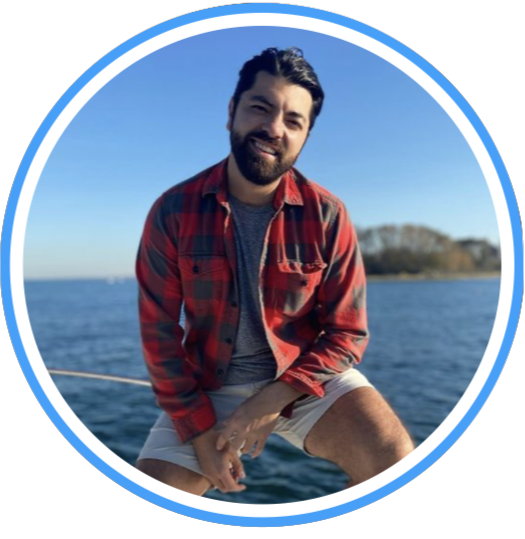 This group trip was so much more than I expected. Too many amazing experiences to put them all down here. Contact me on the gram if you want to learn more about my experience: @iambrandonmadrid. I recommend this trip highly.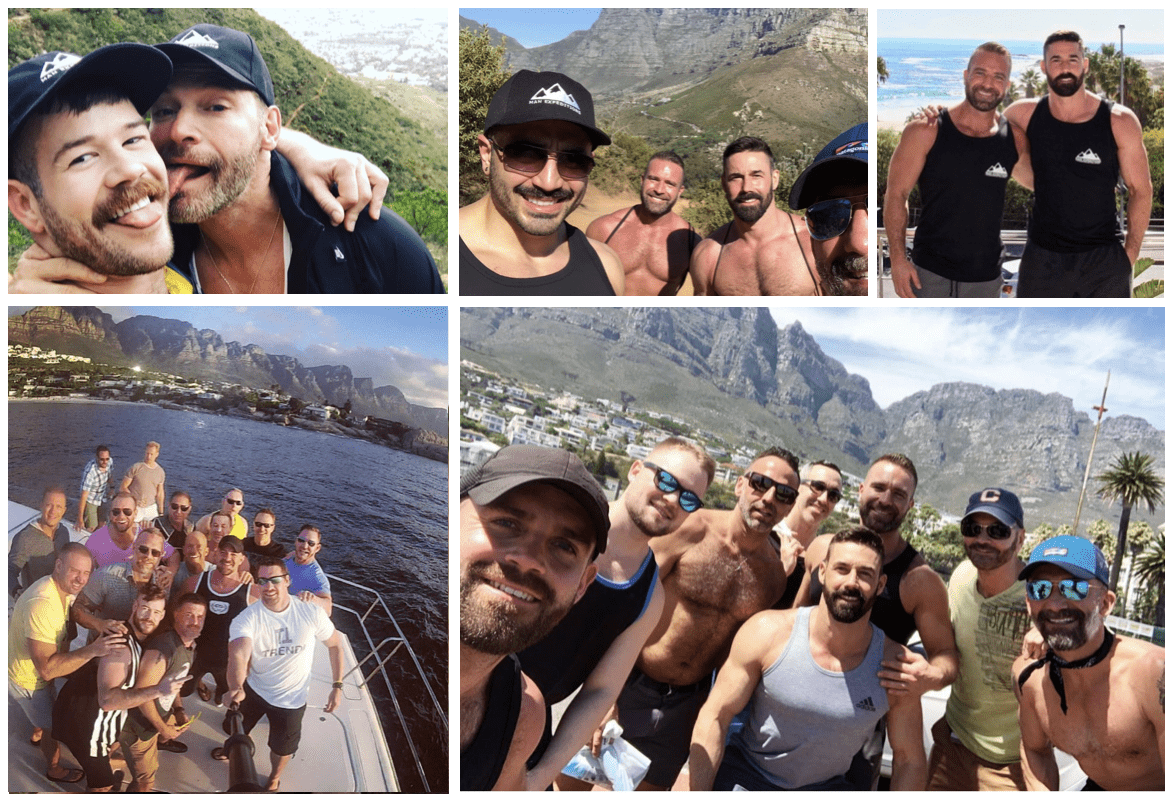 See more on Instagram...