Recommended Activities
Once you have decided who from the group chat you want to travel with, you can then all decide together what activities you want to do from the options listed below. Activities are extra and booked separately. If you want to save some $$ ask us for recommendations on great activities to do around Cape Town that are FREE.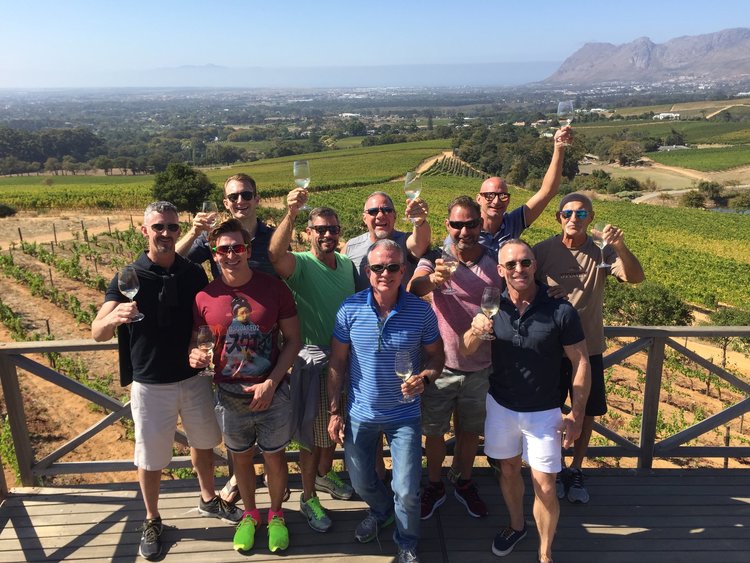 Wine Tour (Full Day)
Duration: 7 hours
We encourage both wine connoisseur and novice alike, to have a good time and a well informative overview of the wine making traditions that is uniquely South African. This is an ideal day trip for wine lovers as well as anyone who can appreciate the Constantia Valley's history dating back to 1685. Our guests can expect to visit between, 3 to 4 wine estates (4th time permitting) and they will taste anything between 4-7 wines per estate. Lunch is included with a glass of wine.
Accomodations
Your accommodations will depend on your budget and the size of you travel group. We have over 20 properties in our Cape Town property portfolio ranging from 2 bed/2bath apartments to 7bed/7bath luxury villas. Once you have confirmed which travellers from the chat group you want to travel with, we will send you a suitable property to review & approve based on your budget and the amenities you have requested. The deposit you paid to join the chat group will be deducted from the property rental cost. All of our villas are perfectly located close to all the main attractions of Cape Town.
Man Ex Villa Blue: 7 bed/7bath (Costs range from $295-$650/night/person depending on the number of guys in your travel group.
Man Ex Villa Azul: 2 bed/2bath (Costs range from $350-$950/night/person depending pin the size of the group and what is included (i.e. meals, chef, activities etc.)
What's included
Accomodation
The type of accommodations will depend on the size of your travel group and your budget.
Activities ( booked separately)
Meals ( private chef can be booked separately)
Airport transfers (booked separately id required) International & local flights.
Travel insurance.